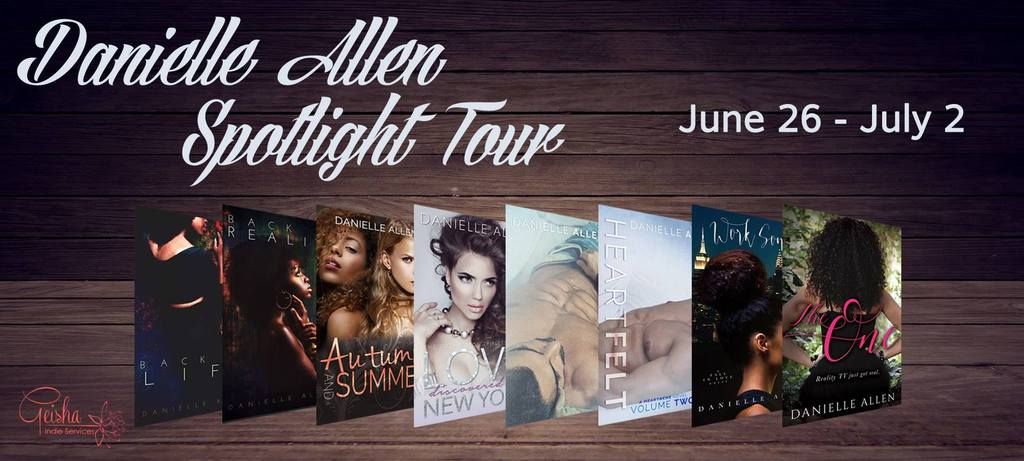 ---
The cattiness.




The fights.




The shaming.





I don't generally watch reality television, but I definitely don't watch reality dating shows. Besides the fact that it's completely staged, it's a horrible depiction of people -- women especially.





Women are pitted against each other to compete for the affection of a man they "fall in love" with after a week or two.




I call B.S.




It is complete crap.





So when my best friend, Koko, was hired as a makeup artist o the set of the most popular reality dating show, The One, I teased her mercilessly. She told me that if I didn't stop teasing her, she would get me back.




And she did...




Which is how I ended up as a contestant on The One.




---
When society tries to put you in a box, knock the walls down. –Tati Green





"You have a pretty face" is such a back-handed compliment. It's like telling me that my face is beautiful, but the rest of me is not.





Despite what society says, my curves are hot.




My love life, on the other hand, is not.





My mom says I'll never find love because of my weight.




My sister says I'll never find love because of my personality.




My almost-fiancé says I'll never find love because I'm incapable of loving anyone.





My mom and sister are full of it, but my ex kind of has a point.





At twenty-seven years old, I've never been in love. I date a lot, yet sparks never fly. But when I experienced the heart-pounding, skin tingling feeling for the first time, I didn't think it would be caused by a guy I've never met. And I damn sure didn't think he would end up holding my future in his hands in more ways than one.




---
Roman Harper is known for being three things:




A talented artist…




A charismatic loner…




And most notably, an unintentional heartbreaker.





Even though he doesn't mean for women to fall in love with him, Roman Harper has left a string of broken hearts in his wake. But after a lie tore his world apart eight years ago, Roman doesn't let anyone get too close to him. Sex is sex and love is…completely out of the question. Using the past as motivation, Roman pours his heart out onto his canvas. His heartache inspires some of his best work. And at twenty-eight years old, his art is finally getting the recognition that he's always desired. But when Roman wakes up on the morning after his successful event with no recollection of who left the cryptic message on his bathroom mirror, everything changes.






---
Months after a secret admirer shook up his life, Roman Harper has found peace with the past that haunted him for eight years. He's opened his heart to Bianca Baker. He's made a name for himself in the art world. Life is good…





Until an anonymous package with a cryptic message changes everything.





When it happened before, it ripped him apart. This time around, he has so much more to lose.




---
Mya Washington is a rebel. Or at least, that's what her family has always said. As the youngest of a set of triplets, she has always been the more rebellious of the three…even though she never considered herself a rebel.





Outspoken? Yes.





Rule Breaker? Sometimes.





Trouble Maker? Nev—occasionally.





Growing tired of being typecast and misunderstood, Mya moves to New York looking for a fresh start away from the life she grew up in and out of the shadow of her older sisters. Striking out on her own may have put a strain on the family dynamic, but it's the new beginning Mya was looking for.





But after the unexpected death of her mother, she is blindsided yet again by a wedding invitation she didn't see coming. Her father's upcoming marriage only cements the wall she's put up around her heart. Because if her father could be such an utter disappointment, why should she even attempt to open up to any man?





Enter Colton Davis.




---
Is it better to have loved and lost or to have never loved at all?





Sexy, successful and stylish, Autumn Jones believes in love. She believes in the all-consuming, mind blowing enormity of love. She believes in the euphoric state of loving and being loved. She believes in it because she's had it once. And when it was lost, she was devastated, but she never stopped believing in the existence of love. Unwilling to settle, she learned from the past and moved on with the expectation that she'll love again.





Beautiful, talented, and slightly jaded, Summer Wilson believes in sex. She believes in the all-consuming, mind blowing enormity of good sex. She believes that love exists, but Prince Charming does not. At least not for her. She's seen the downside of love—insanity, heartbreak, infidelity, divorce—and she dates with the expectation that she won't ever subject herself to that type of vulnerability. Instead, she chooses to love her family, her friends, and her work. And although she enjoys the company of men, her heart is hers and hers alone.





Best friends since elementary school, Autumn and Summer kick off the summer by embarking on a dating experiment. Unfortunately, expecting the unexpected doesn't prepare them for what the dating world has in store.




---
Sahara Lee is damaged by grief and guilt.





Ten years ago her world was turned upside down and she never recovered. One decision, one choice, one accident killed the person she was before.





The old Sahara had family, friends, and the love of her life. Now Sahara isolates herself from any and everything she once loved. Immersing herself in fashion, art, and music as a way to escape the pain of the past, she accepts her lonely existence as penance for the role she played in the accident.




That is, until she meets Tyree Barker.





Back to Life reminds you that living and existing are two completely different ways to go through life. Grief will break you but guilt, guilt will destroy you. And once that happens, what can bring you back to life?




---
When Sahara Lee's past and present collided, a series of events occurred that changed her life forever, leaving her future up in the air.





As a college freshman, a tragic accident changed the course of Sahara's life. Ten years later, just when she started putting her life back together, Sahara's world was rocked again due to a similar accident.





Heartbroken and guilt ridden, Sahara fell into old, familiar habits before quickly realizing that she wasn't the same Sahara Lee anymore. Unable to live a lonely, loveless, isolated life anymore, Sahara decided that the way she coped before wasn't going to work this time around.





Time didn't heal her wounds, but forgiveness might.




---
Danielle Allen is a lover of football, fashion, film and fiction. From karaoke nights to vacationing and everything in between, she enjoys making the most out of the life in which she's been blessed by living authentically and intentionally. Danielle spends her days teaching college students and her nights writing.
Danielle Allen is the author of the Back to Life Series (Back to Life, Back to Reality, Back to December*), Love Discovered in New York, Autumn & Summer, the Heartache Series (Heartache, Heartfelt, Heartless*), Work Song, The One, and the upcoming Nevermore.
*coming Winter 2016/2017
Website | Email | Facebook | Instagram | Twitter | Goodreads | TSU | Amazon