Before Someday Trailer
Isn't that the sweetest thing you have ever seen?
---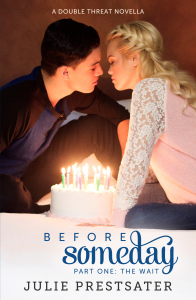 Part One: The Wait
Available now!
99 Cents... Release Week Only!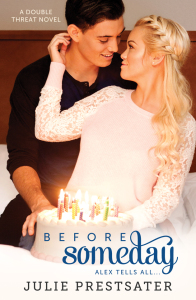 The Complete Novel
Coming March 29, 2015
The Double Threat Series...
The books that started your long-lasting love affair and obsession with Alex.
Put your hair up, grab some popcorn, kick off your flip-flops and devour this four-book young adult romantic comedy series.
(These books have mature content that is intended for older young adult audiences.)