Ginger Scott - How We Deal With Gravity
Pub Date: June 2014
When her son Max was diagnosed with autism, Avery Abbot's life changed forever. Her husband left, and her own dreams became a distant fantasy—always second to fighting never-ending battles to make sure Max was given opportunity, love and respect. Finding someone to fight along her side wasn't even on her list, and she'd come to terms with the fact that she could never be her own priority again.
But a familiar face walking into her life in the form of 25-year-old Mason Street had Avery's heart waging a war within. Mason was a failure. When he left his hometown five years ago, he was never coming back—it was only a matter of time before his records hit the billboard charts. Women, booze and rock-n-roll—that was it for him. But it seemed fate had a different plan in mind, and with a dropped record contract, little money and nowhere to go, Mason turned to the only family that ever made him feel home.
Avery loved Mason silently for years—until he broke her heart…completely. But time and life have a funny way of changing people, and sometimes second chances are there for a reason. Could this one save them both?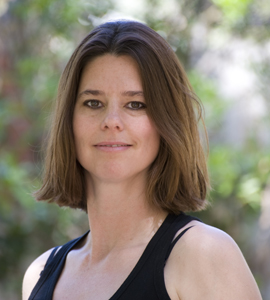 Ginger Scott is a writer and journalist from Peoria, Arizona. Her debut novel, "Waiting on the Sidelines," is a coming-of-age love story that explores the real heartbreak we all feel as we become adults throughout our high school years. The story follows two characters, Nolan (a Tomboy with a baseball player's name) and Reed (the quarterback she wishes would notice her) as they struggle with peer-pressure, underage drinking, bullying and finding a balance between what your heart wants and what society says you should want -- even if you aren't ready. You can read her book now in Amazon's kindle store.
Find Ginger: