Rebecca Ethington
-
Kiss of Fire
• Pub Date: November 6, 2012
• Publisher: Imdalind Press
• Format: Paperback / Ebook, 360 pages
• Age Range: Young Adult

Joclyn Despain has been marred by a brand on her skin. She doesn't know why the mark appeared on her neck, but she doesn't want anyone to see it, including her best friend Ryland, who knows everything else about her. The scar is the reason she hides herself behind baggy clothes, and won't let the idea of kissing Ryland enter her mind, no matter how much she wants to.

The scar is the reason she is being hunted.

If only she knew that she was.

If only she had known that the cursed stone her estranged father sent for her 16th birthday would trigger a change in her. Now, she is being stalked by a tall blonde man, and is miraculously throwing her high school bully ten feet in the air.

Joclyn attempts to find some answers and the courage to follow her heart. When Ryland finds her scar; only he knows what it means, and who will kill her because of it.
Character Interview
WYN
Full Name
: Wynifred – but don't call me that. It's just Wyn okay.
Height
: 5'4"
Weight
: 100 lbs
Hair Color
: Auburn
Eye Color
: Dark
Age
: Ha. Let's just say 16 and leave it at that.
Identifying Feature
: Uhh.. Have you seen me? Lol If you don't know then I'm not going to tell you.
1.
What time did you go to bed last night and were you alone
? About 10, I was with Talon. It was our last night together for a while, so we made it worth it.
2.
What is your favorite TV show of all time ie you've seen them all, can watch it over and over again and quote lines from it
? Anything. And I mean absolutely anything with Nathan Fillion. That man… Don't tell Talon, but I might leave him for Nathan. Totally Kidding. But of those – Firefly.
3.
What's your favorite way to wake up and what's the first thing you do
? Listening to Styx – followed promptly by dancing to Styx.
4.
What's the worst/most embarrassing CD/Album you've ever owned and do you still have it
? Talon bought me David Bowie's 'Diamond Dogs' when it first came out. That was weird. His music is just not for me. I still have it because I'm sure it will be worth money some day, and because Talon gave it to me.
5.
What would be your dream vehicle (bikes, cars, boats, batcar and millenium falcon are allowed!)
? I would love my own Serenity... especially if it comes with Nathan Fillion
6.
What's your favorite sandwich
? Avocado lemon lettuce wrap
7.
What characteristics do you dislike in yourself?
My inability to grow up. Sometimes I think it creates more problems than it's worth.
8.
Your favorite item of clothing and why
? The t-shirt I bought in London for the Styx, Paradise Theatre Tour. It's so thread bare after almost forty years. But, I love it.
9.
What did you want to be when you were little and do you think you ever will be
? I always wanted to be a guard like my Mom, never thought I would end up being a spy. Go figure.
10.
What's the next planned event you're looking to in your life
? I think I am going to go to ComiCon next year. I am totally stoked for that.
11.
What were you doing before you started this
? Listening to Styx.
12.
What was the last thing you ate that you really shouldn't of
? I probably shouldn't have eaten quite so many honeyed strawberries last night.
13.
Who was the last person you spoke to that you didn't want to talk to
? Ilyan. But he gave me an assignment, so that's probably why. Other than that it's Ovailia. Always Ovailia.
14.
What did you dream about last night
? That I took Talon to a concert and he actually enjoyed it.
15.
What are you really afraid of
? That I am going to fail this mission that Ilyan has given me. That I won't make it back to Talon. That my Father or Brother will find me. I guess that's one too many, huh.
Who would play Wyn in a movie?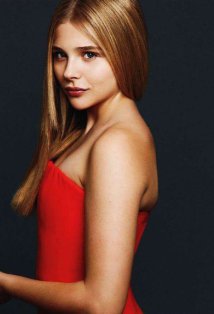 Add a bit more red to her hair and I think she would do great with Wyn's complexity.
Rebecca Ethington has been telling stories since she was small. First, with writing crude scripts, and then on stage with years of theatrical performances. The Imdalind Series is her first stint into the world of literary writing. Rebecca is a mother to two, and wife to her best friend of 14 years. She was born and raised in the mountains of Salt Lake City, and hasn't found the desire to leave yet. Her days are spent writing, running, and enjoying life with her amazing family.
Find Rebecca:
a Rafflecopter giveaway