This Wednesday feature is hosted by
Should Be Reading
. To play along, just answer the following three questions… What are you currently reading? What did you recently finish reading? What do you think you'll read next? Click on (some of) the pictures to see them on Goodreads or to see my review for the finished ones. Enjoy!
What I am currently reading
:
What I recently finished:
What I think I'll read next:
Not a very successful week for me. I've been so freakishly busy with work, P90X, and these two monster puppies that reading doesn't happen during the week! I listen to books at work and in the car, but that's about it. Ugh. So I'm really trying to get on track. I promised reviews for some books from authors months ago, but life just really got crazy. So here's to getting some reading done this week!
Stef

:
What I'm currently reading
: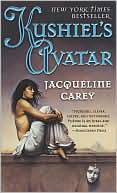 What I recently finished
:
What I think I'll read next
: