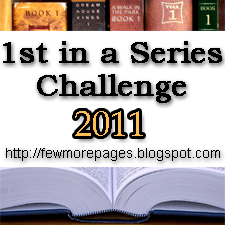 Hosted by A Few More Pages, this challenge has readers looking into series books. The goal is to reach a predetermined level of books that open a series. My level?
Series Fanatic: 20 books
! Click on the picture above for more info and to sign up. Click the title for my review on Goodreads.com!
6/3/11